Internal Audit Innovation - Leveraging Technology and New Methods to Build an Internal Audit Group of the Future - Joint Meeting with the IIA
October 25, 2018 Chapter Meeting
CPE Credits: up to 2 hours of CPE is available
Internal Audit Innovation - Leveraging Technology and New Methods to Build an Internal Audit Group of the Future
Summary: Increasingly, internal audit functions are harnessing automation and cognitive technologies to enhance efficiency and effectiveness. In addition, as businesses progress their use of automation, new and unexpected risks must be addressed. We will discuss:
- Internal audit use cases of disruptive technologies such as analytics, robotic process automation, and cognitive intelligence.
- Potential applications of automation within the internal audit life cycle, including a methodology for identifying use cases and considerations for a target operating model.
- Auditing automation risks, including identifying both current and future risks, and considerations for addressing them.
Learning Objectives:
Participants will learn how internal audit can enhance its ability to assure, advise, and anticipate risks associated with disruptive technologies.
About the Speaker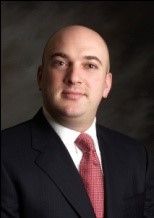 Michael Schor is a Partner in Deloitte's Risk & Financial Advisory practice, where he focuses on providing a variety of risk-based services to the Financial Services industry. Michael has over 17 years of experience managing various projects, including internal audits, business process reviews, risk and control evaluations, development of governance models, system and application reviews, quality assessment reviews, and risk assessments.
Michael advises our domestic and international financial services clients on all matters of internal controls, including information technology, regulatory matters, risk management issues, and control and compliance management processes. Michael has performed these services for a variety of multi-national organizations with operations around the globe.
In addition to Michael's responsibilities delivering internal audit services to the financial services industry, he is also leading Deloitte's efforts around the modernization of the internal audit function, including the use of automation including data analytics, robotic process automation ('RPA') and Cognitive Intelligence ('CI') in the internal audit marketplace.
Michael holds a Masters in Business Administration from New York University's Stern School of Business with concentrations in Finance, Global Business, and Leadership & Change Management. Michael is a Certified Public Accountant in the State of New York and New Jersey, a Certified Internal Auditor, and a Certified Information Systems Auditor, and is a member of the American Institute of Certified Public Accounts, the Institute of Internal Auditors, and the Information Systems Audit and Control Association.
Who should attend
IT Leaders (CIOs/CTOs/CSOs/CISOs), IT practitioners (Directors and Managers), IT Audit and Security professionals, Internal and External Auditors.
Field of Study
Risk and Governance
Instructional delivery method
Group Live
Agenda

11:00am - 12:00pm Lunch and Networking
12:00pm - 12:10pm Chapter Announcements
12:10pm -2:00pm CPE Session


Fees

| | | |
| --- | --- | --- |
| ISACA Denver Chapter Members: | | $25 |
| Non-Members: | | $35 |




There is a $5.00 discount for credit card payments.

Walk-in non-members must pay by cash/check and will be charged an additional $10.00 fee above the normal non-member fee.

Walk-ins may be turned away if space is not available.

Location
Comedy Works - South (Landmark)
Curtis Ballroom
5345 Landmark Place
Greenwood Village, CO 80111
» See Map
Registration
To make your reservation, please complete the following registration form by 5:00PM, Tuesday, October 23, 2018. If you make a reservation and are unable to attend or substitute, you will be billed unless you cancel before October 24, 2018.
If an individual registers for a meeting, indicates that he/she will be paying at the door (with cash or check), and then does not show and does not cancel before the cancellation date indicated on the chapter's website, that individual will not be allowed to register for or to attend another meeting until their account has been settled with ISACA Denver. In addition, the individual will be charged an additional $10 late fee when he/she makes payment on the delinquent charge.
For additional information, please refer to the Chapter's Meeting Attendance Policy.
Cancellation
To cancel your reservation for this event, enter your email address and click 'Cancel Reservation'. Cancellations for this event must be received before October 24, 2018 at 5:00pm.